Author: Sam Lawson

published: Jul 15, 2017 | last updated: Aug 15, 2017
Ibiza's reputation as mecca for party goers and international DJs often eclipses the reason it became a popular destination in the first place - the excellent beaches. Most of the best Ibiza beaches are away from the party areas of San Antonio and Ibiza town, and are best reached by rental car. You can find relatively empty beaches and more pristine water if you venture further out of town and explore a little.
Cala Conta and Cala Comte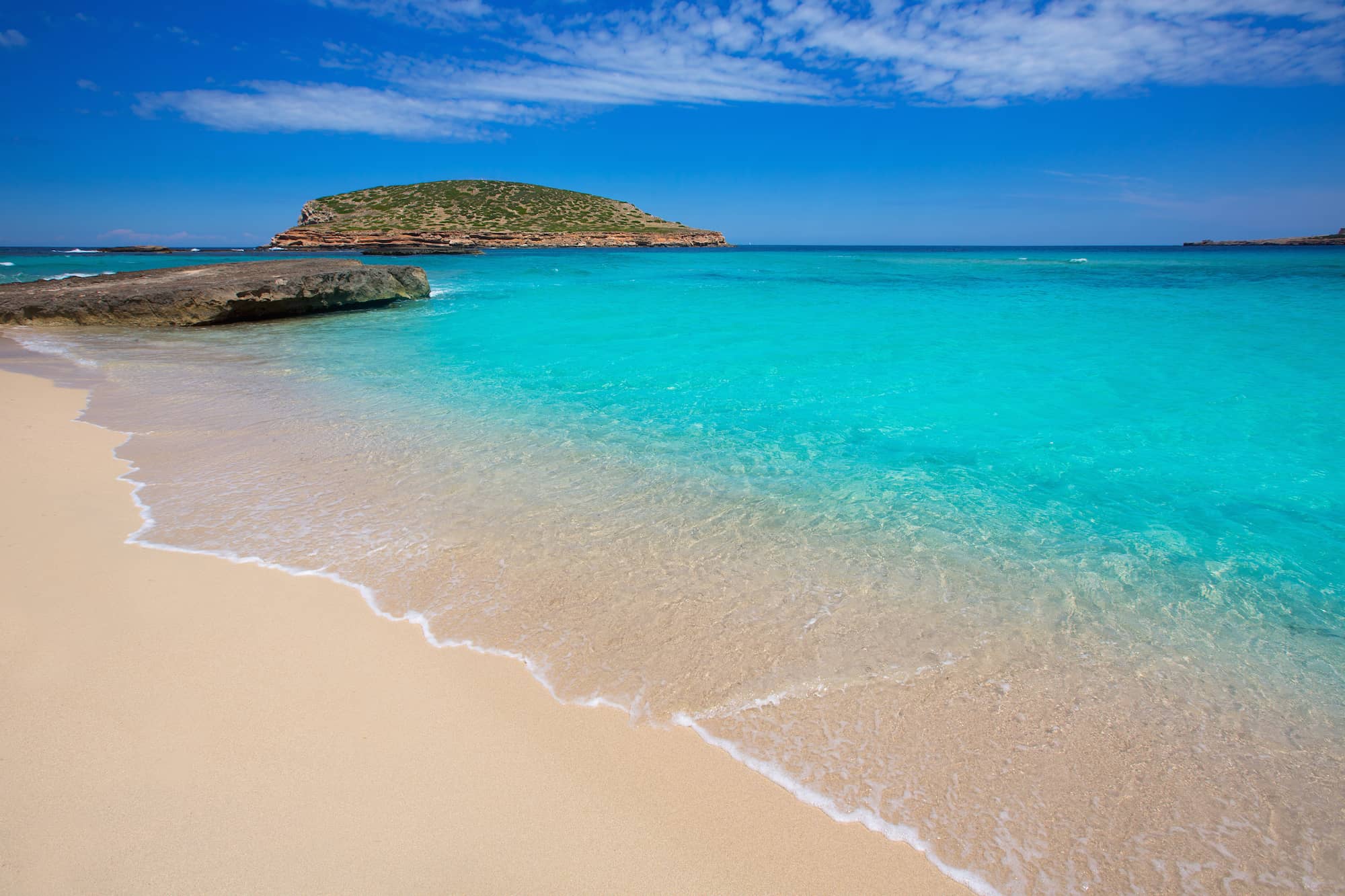 Cala Conta and Cala Comte is a popular beach area not that far from San Antonio. A really beautiful spot with small islands off the coast, this is a well known beach and gets pretty busy. Still arrive early to enjoy the beach to it's fullest or arrive late and enjoy the sunset. There are sun loungers to rent here and a restaurant. Getting there is easier with a rental car, it's 20 minutes drive from San Antonio. You can also take a bus or take a boat from San Antonio so you can enjoy the scenery along the coast.
Cala Tarida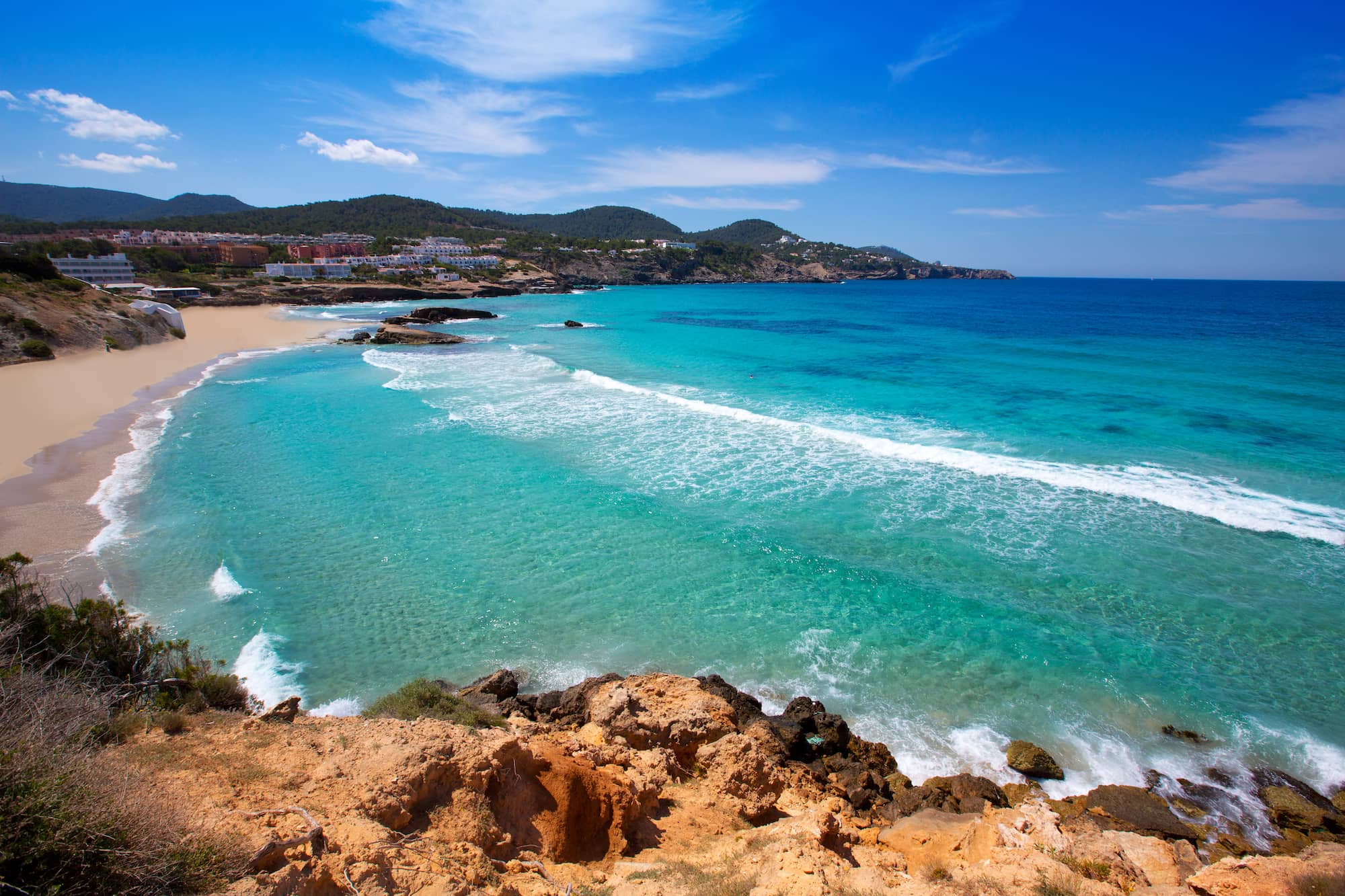 Cala Tarida isn't that far from San Antonio on the north west coast of Ibiza, it's a developed area so not one to escape the crowds but a beautiful beach for a day trip.
Cala Llenya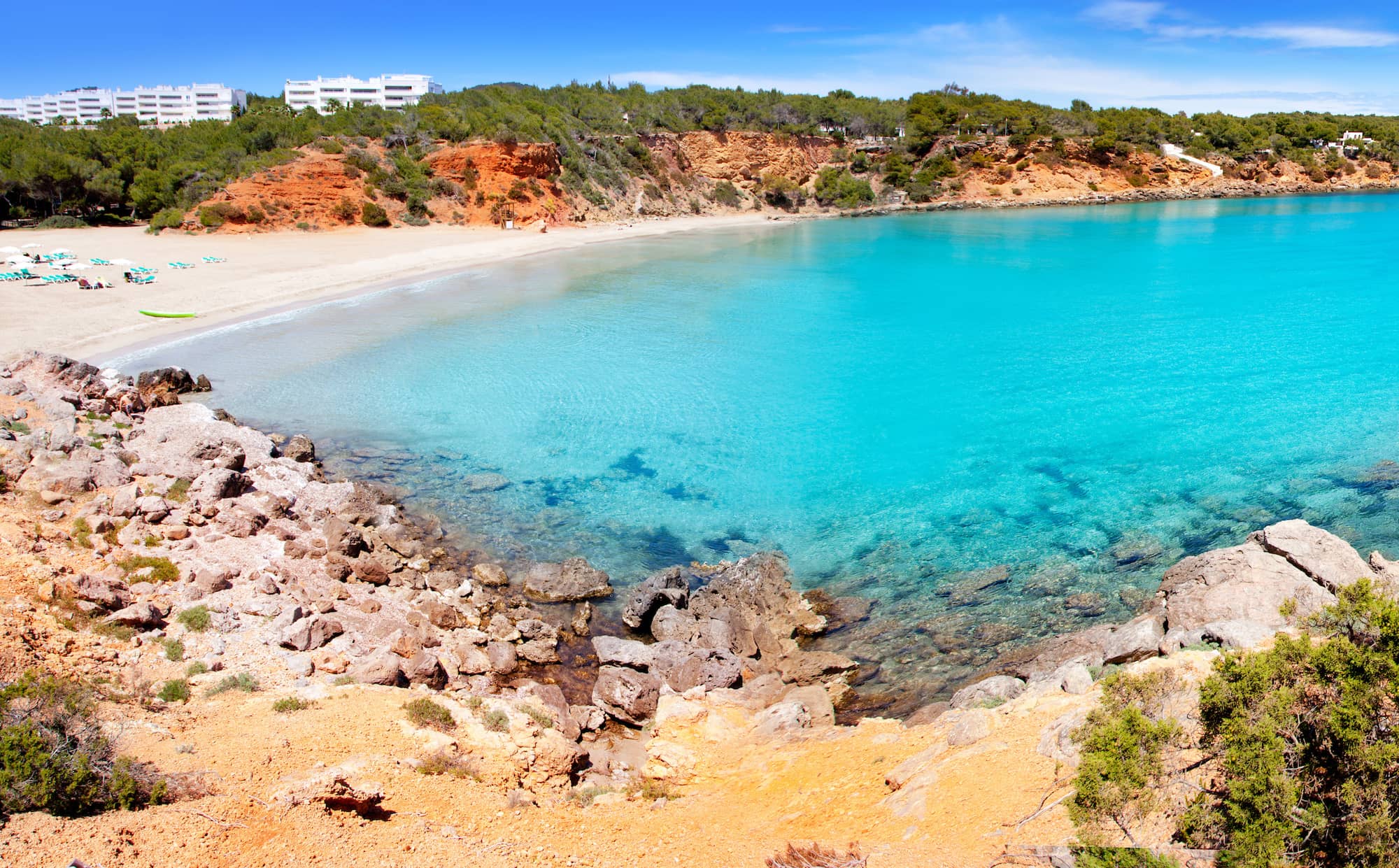 Cala Llenya is on the south east coast around 40 minutes drive from Ibiza town. This is a large beautiful shallow bay with pristine azure water.
Cala Vadella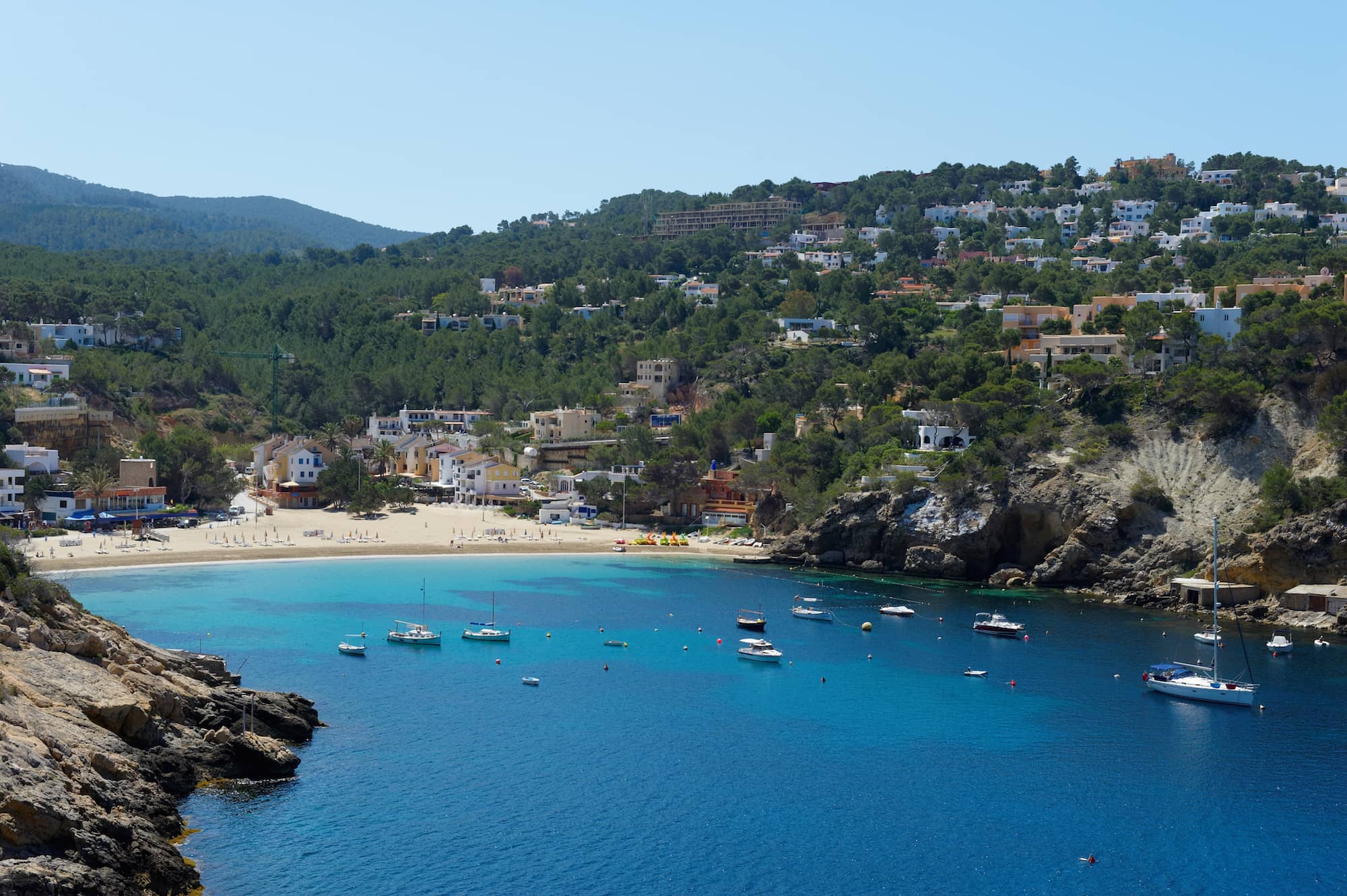 Cala Vadella on the west of Ibiza is a very large protected bay that's easily accessible and very popular with tourists. It gets very busy in summer months so be sure to arrive early to reserve your spot.
Cala d'Hort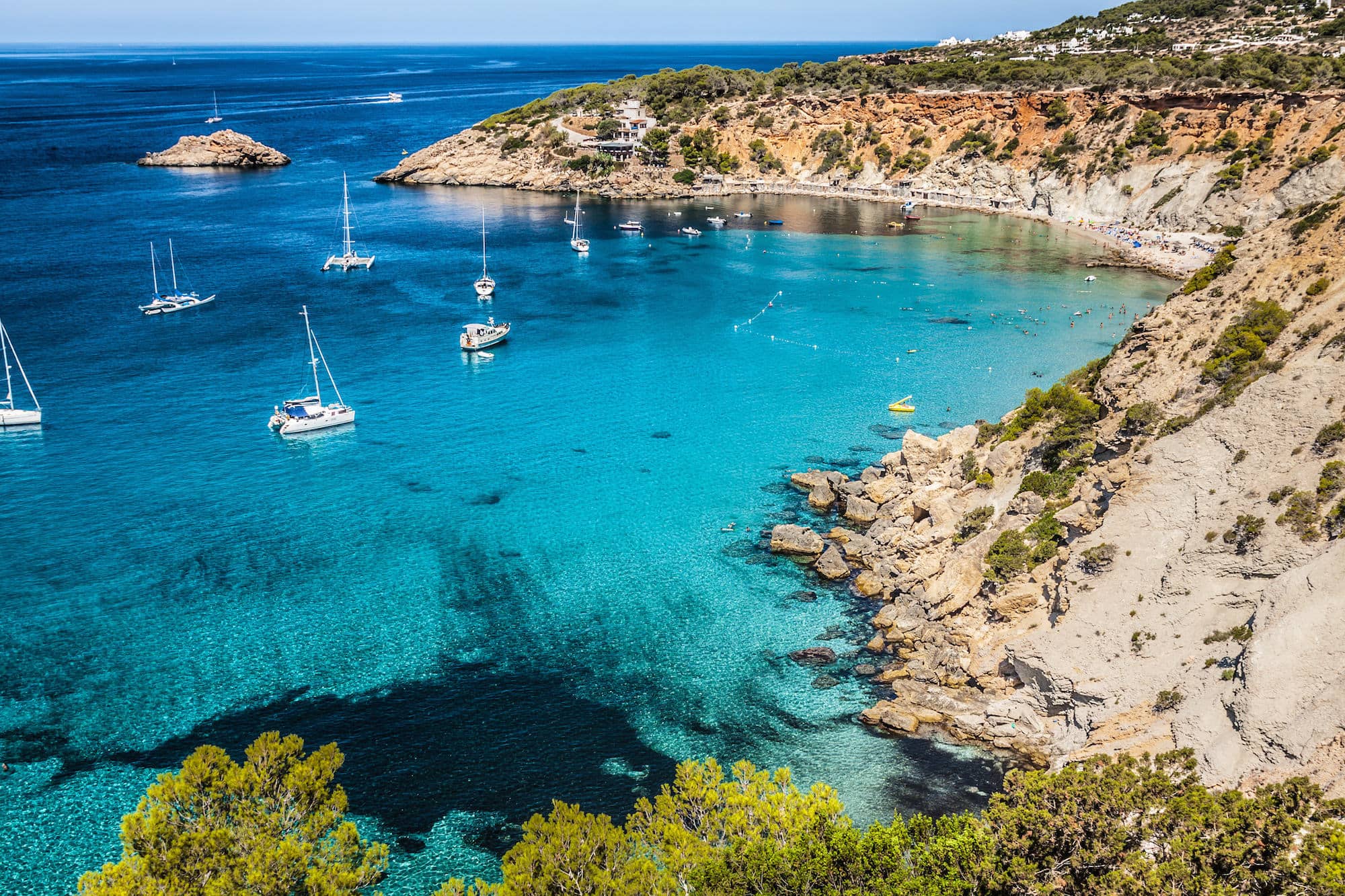 Cala d'Hort is a small bay in a beautiful setting among high rocky cliffs on the south of the west coast of Ibiza. Definitely one of the best beaches in Ibiza.
Cala Llonga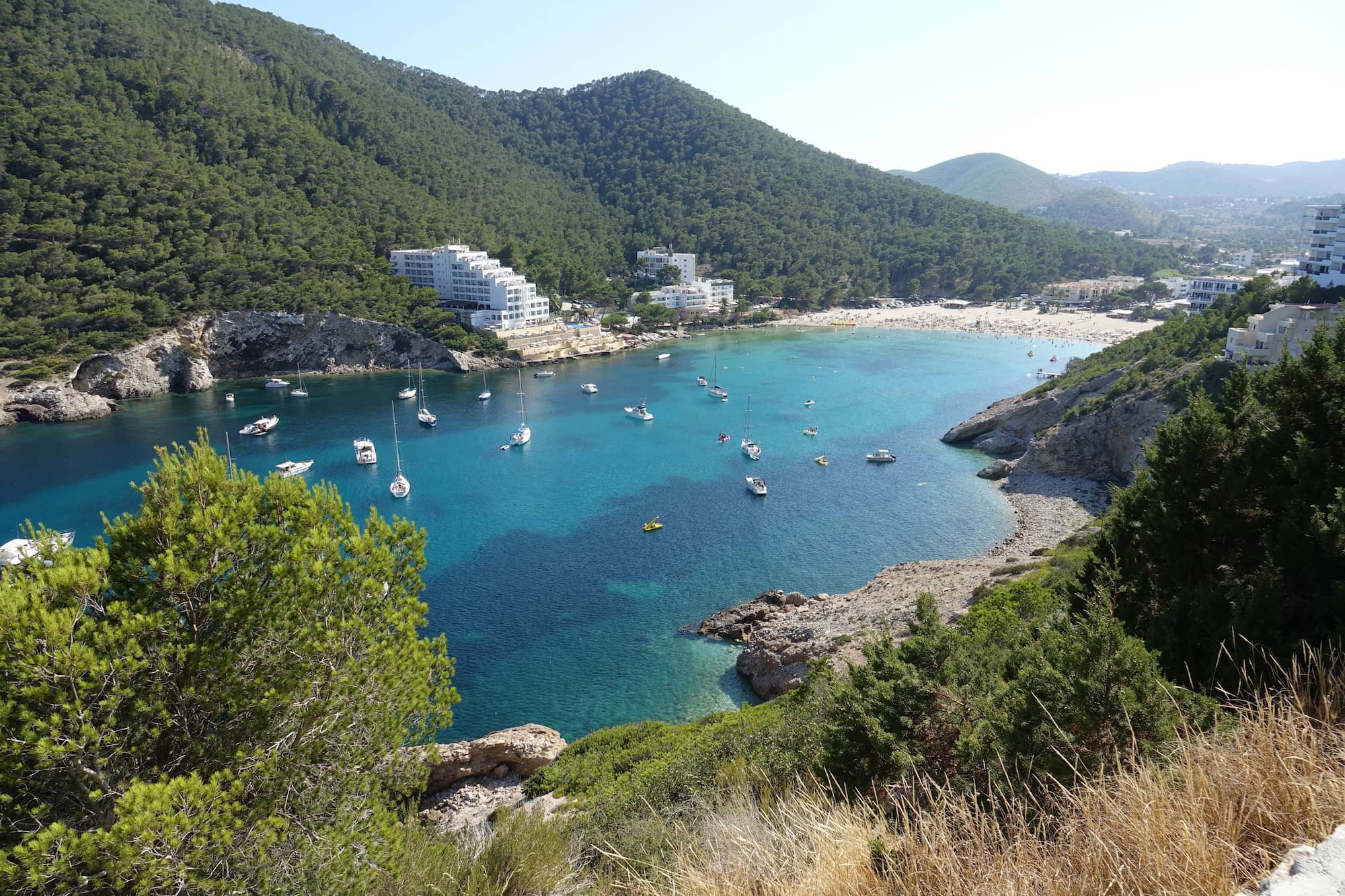 Cala Llonga is a very popular bay with several resorts. It's really very pretty and less than 30 minutes from Ibiza town on the south coast.
Cala Boix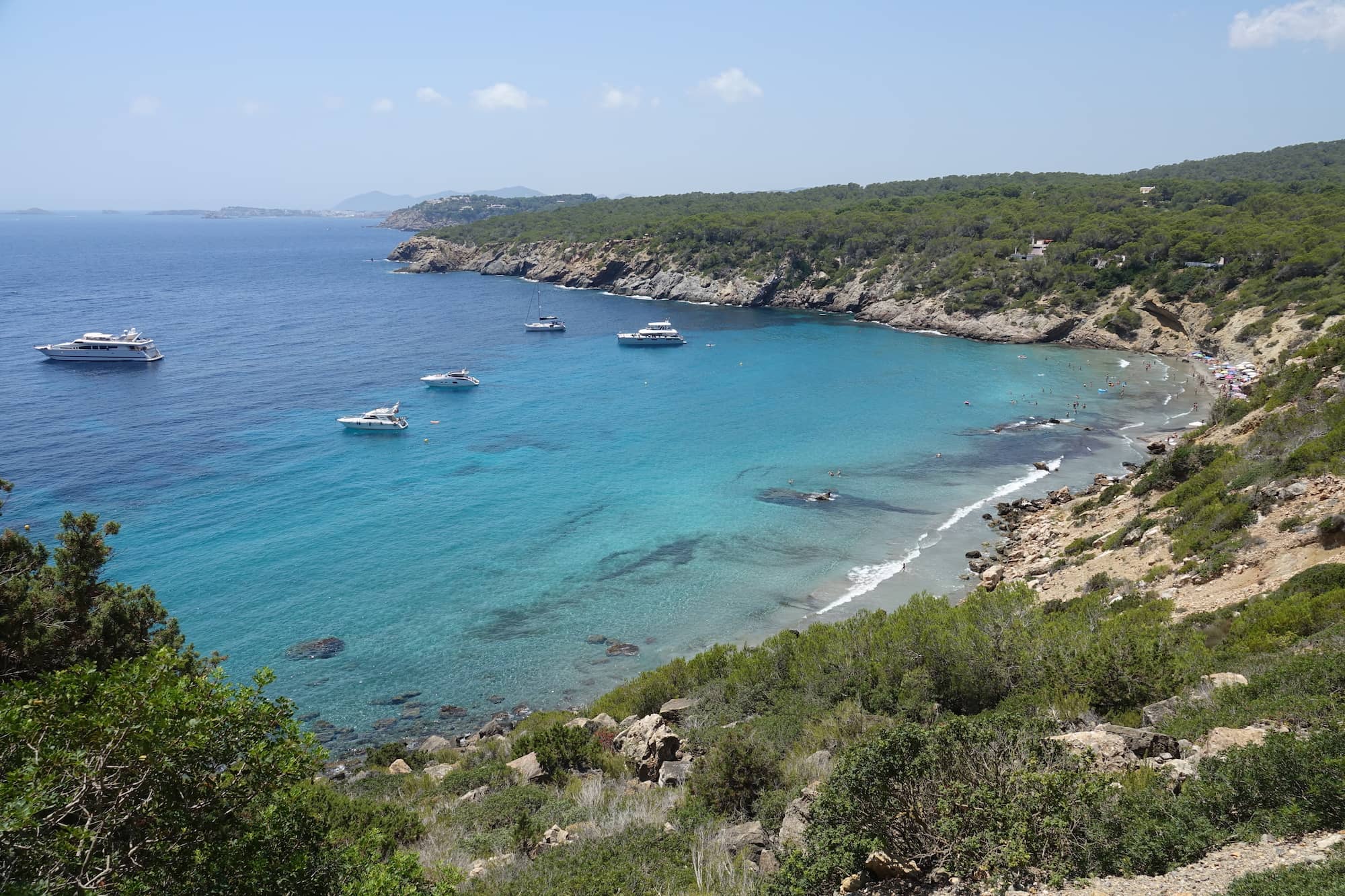 Cala Boix is an incredible pretty well hidden gem of a cove on the south eastern tip of Ibiza. Well worth the trip, it's sheltered and not too crowded, but arrive early as beach space is limited. The water is like a huge swimming pool with a lovely sandy bottom.
Cala Xarraca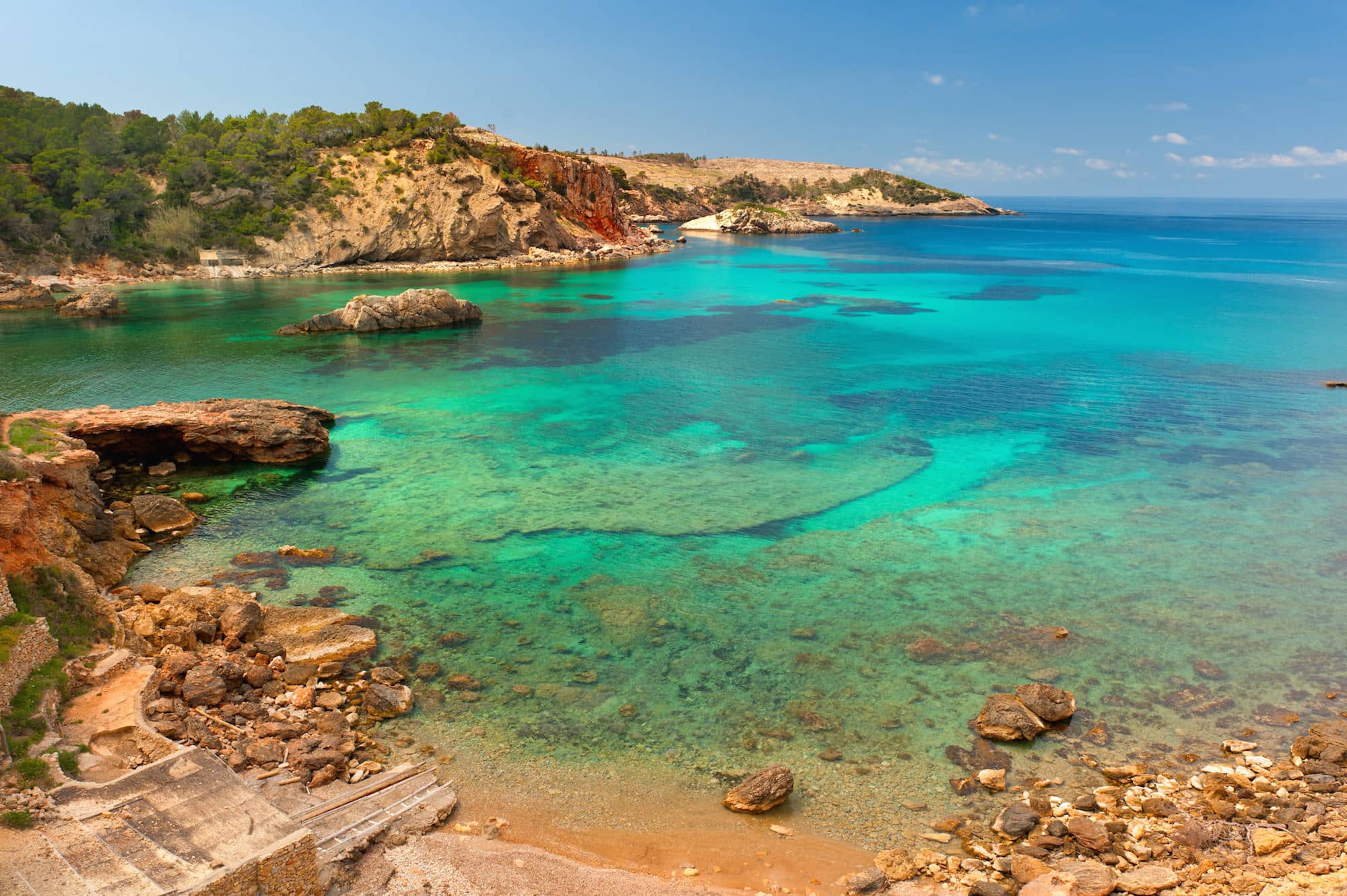 Cala Xarraca is on the north eastern tip of Ibiza, chose from parking at the main beach or slightly further down the road there is a quieter spot with another restaurant. The beach is limited here, but you can jump from the rocks and snorkelling is great here.
Have you been to Ibiza, which are your favourite beaches? let us know in the comments below.