Author: Sam Lawson

published: Aug 01, 2017 | last updated: Aug 01, 2017
Malta sits in the southern mediterranean sea not so far off the coast of North Africa, meaning in the summer months it's a perfect beach destination with long sunshine filled days and rarely a cloud in the sky. But where are the best beaches to take advantage of this sun and may be cool off a little?
The Blue Lagoon
The Blue lagoon is on the small island of Comino between Malta and Gozo, the easiest way to visit is by taking a boat tour for the day from Sliema. These boat cruises include lunch and unlimited drinks, and actually offer great value. Blue lagoon is certainly the most stunning and photogenic of the the beaches of Malta. Be aware it's likely to be very busy in the summer months, you may have a problem finding a piece of sand or rock to lounge on, so we recommend you make the most of your swimming time and explore the lagoon area if you're a confident swimmer.
Paradise Bay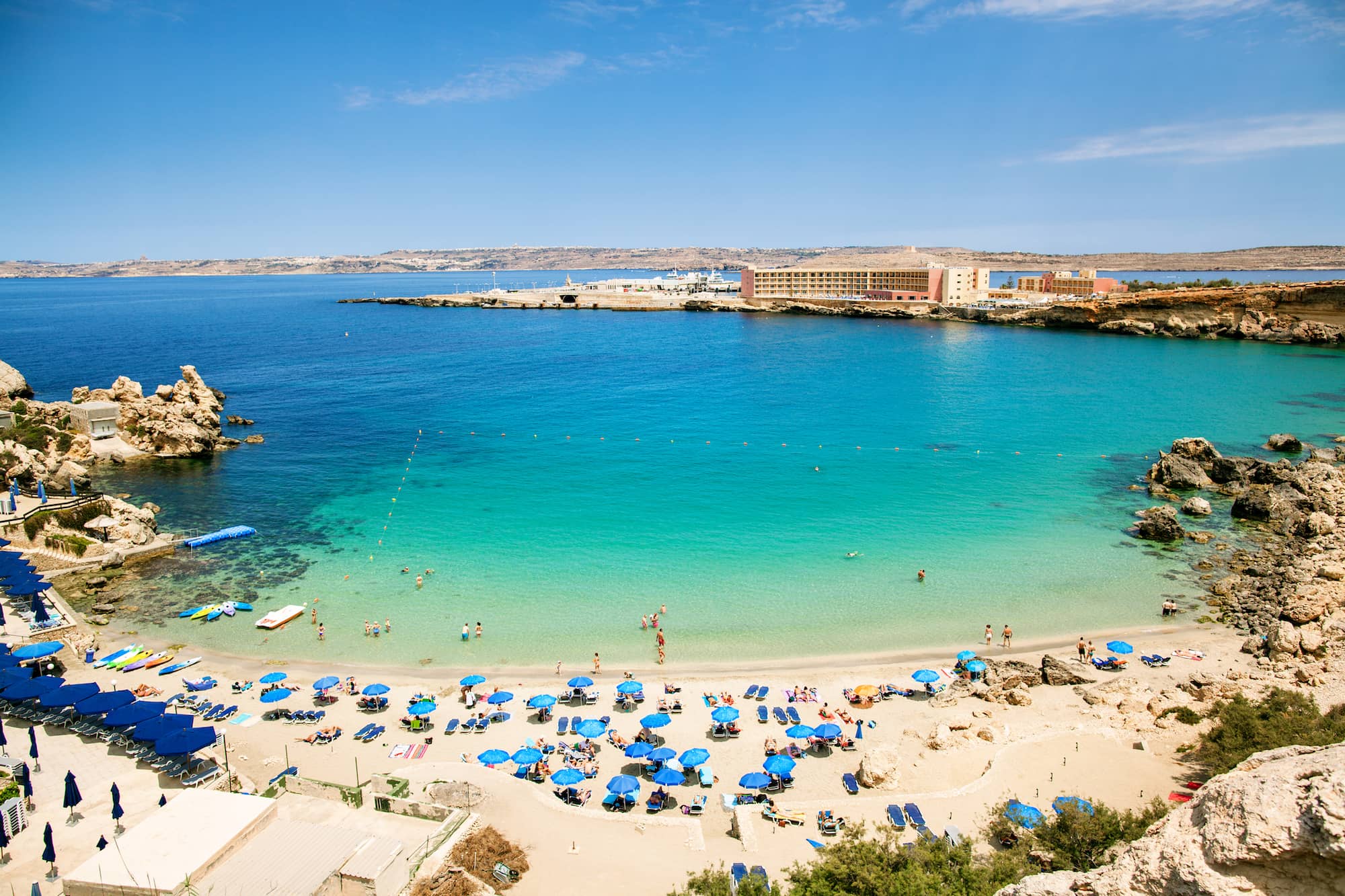 Paradise Bay is on the very northern tip of Malta with in sight of Comino island, to get there rent a car or take a bus. The beach is sandy and rocky and not particularly large, and there are sunbeds to rent of course along with a restaurant right on the shore. The swimming area is nice though a little tricky to enter because of the rocky bottom.
Mellieha Bay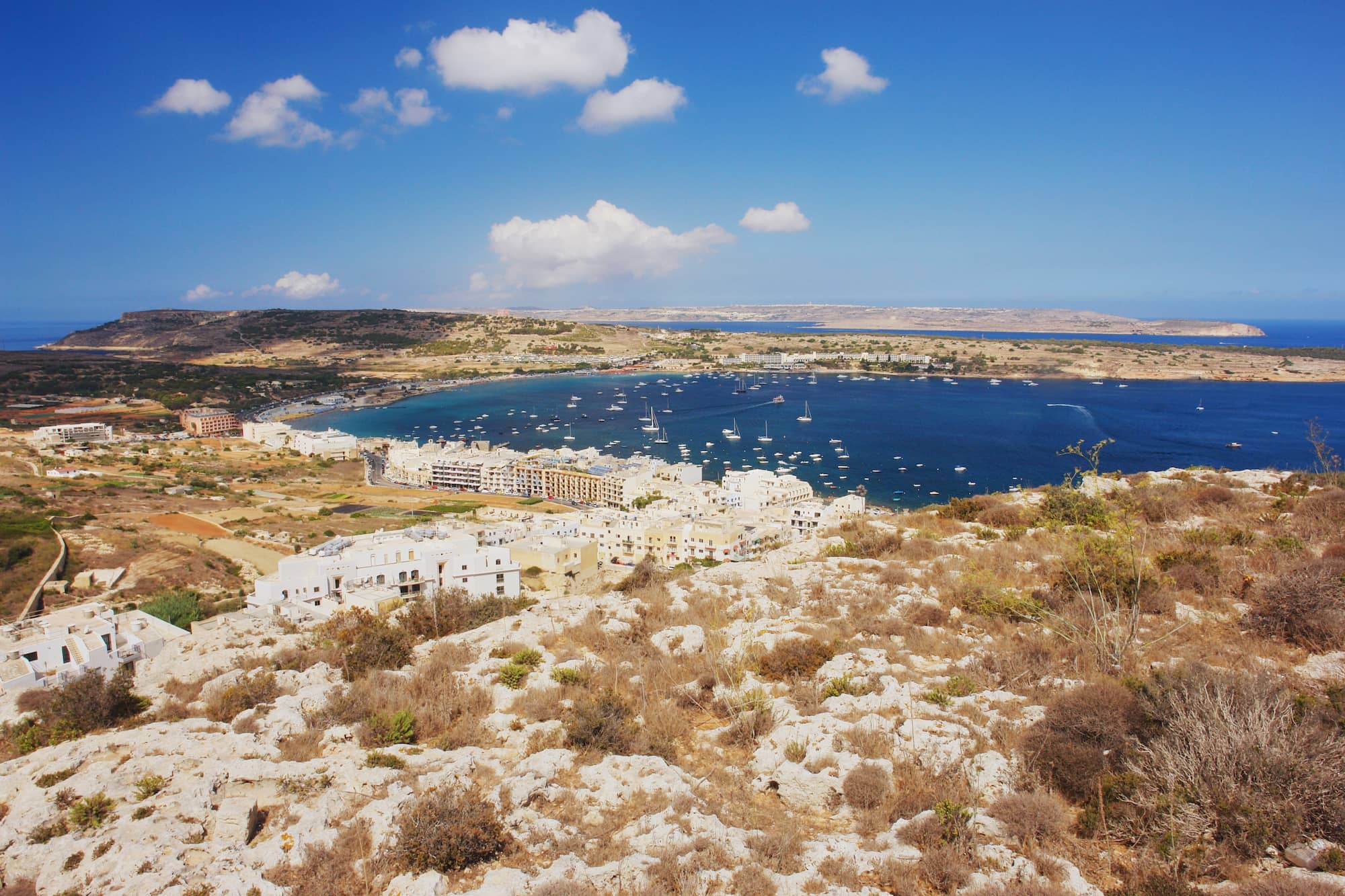 Mellieha Bay on the north west of Malta is a very large protected bay that's easily accessible and very popular with tourists. It gets very busy in summer months so be sure to arrive early to reserve your spot.
Golden Bay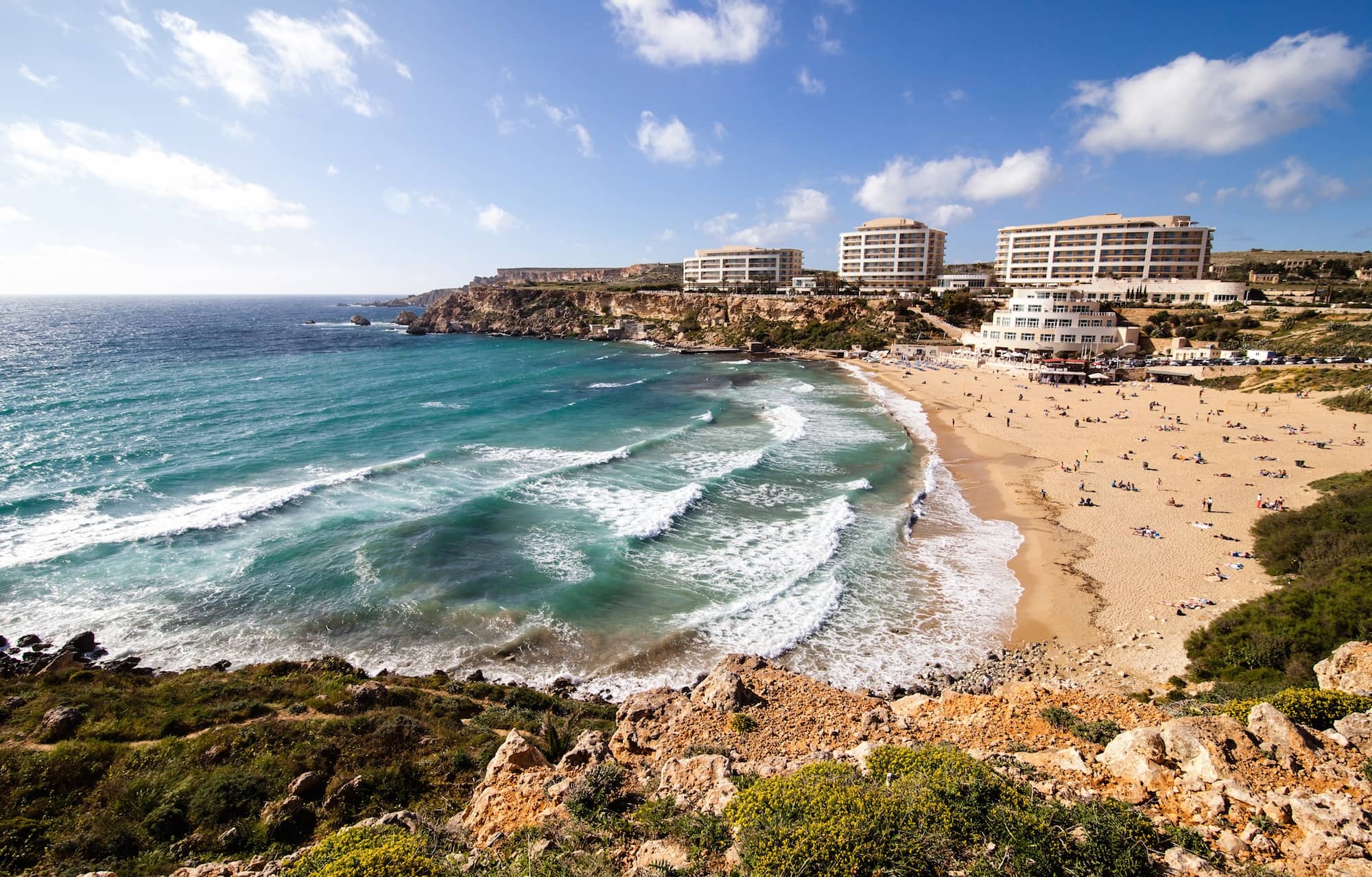 Golden Bay on the east side of Malta is another popular sandy beach, which includes some hotels and restaurants plus the usual watersports rental options. Again this is a very popular beach, so arrive early or stay late to avoid the crowds.
Ghajn Tuffieha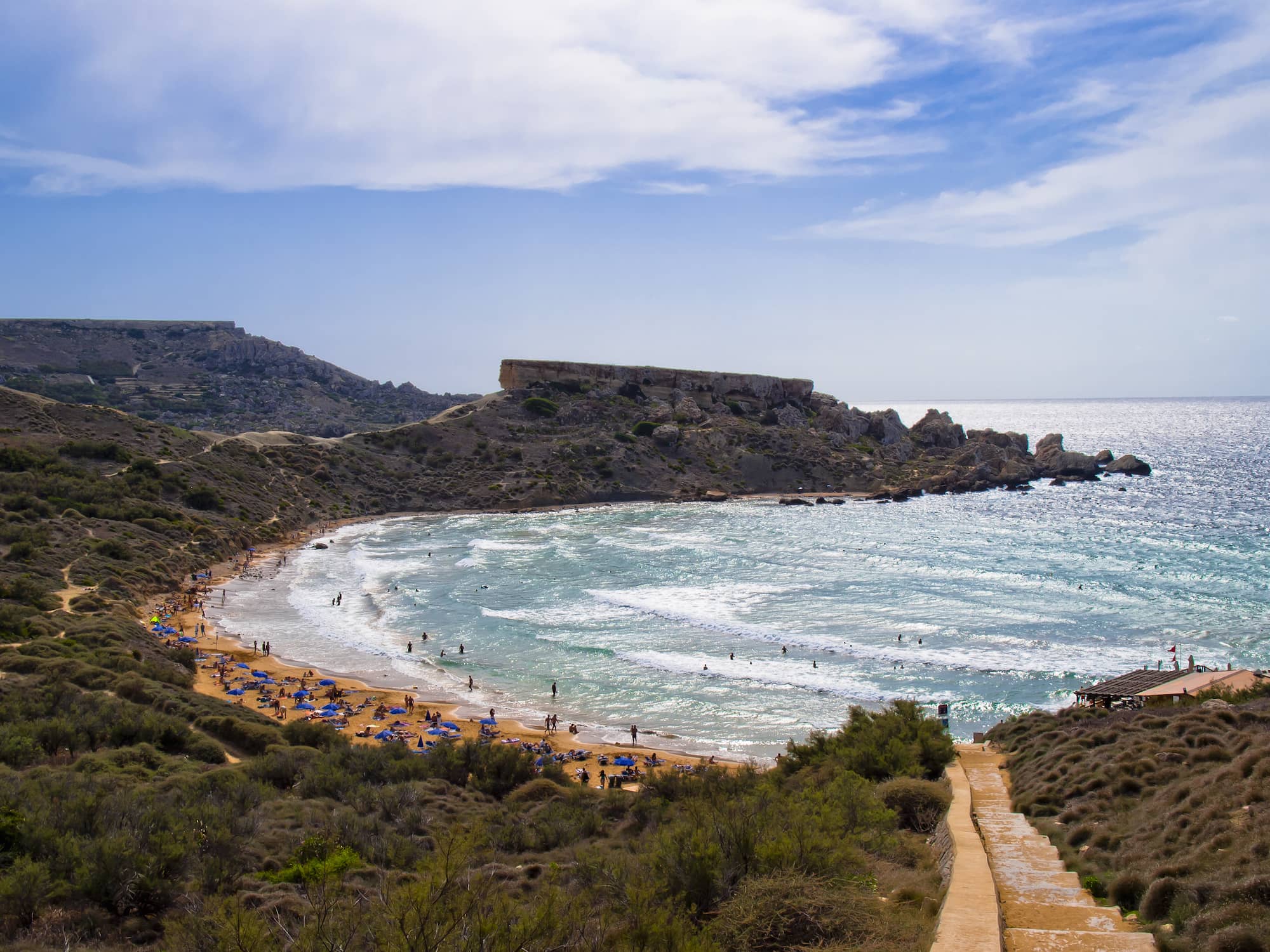 Ghajn Tuffieha is the neighboring bay to Golden Bay, and much more untouched. There aren't any hotels or restaurants lining the beach and the view is beautiful. This is a nice place to hang out for the day and explore a little of the surrounding hills to get a peak into the next bay.
Mistra Bay
Mistra Bay is on the west of Malta and not as far north as Mellieha Bay. The pebble beach is a little less known and lacking the facilities of other bays, come here if you are trying to escape the crowds and appreciate nature.
St Thomas Bay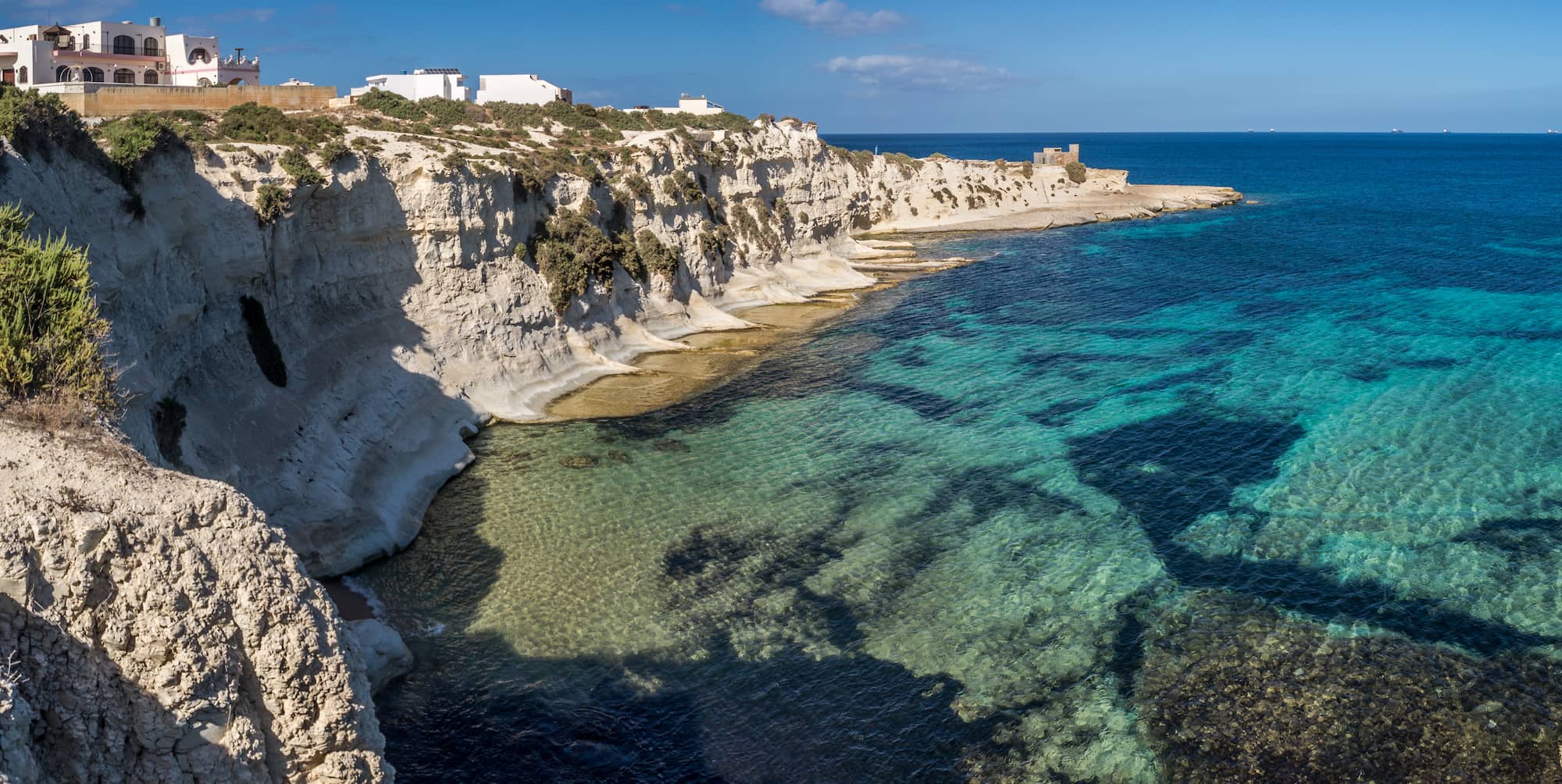 St Thomas Bay is at the south western tip of Malta, a good spot that the tourist crowds don't reach on most days. It's a beautiful shallow bay with limestone rocks and an archway on the southern headland.
St Peter's Pool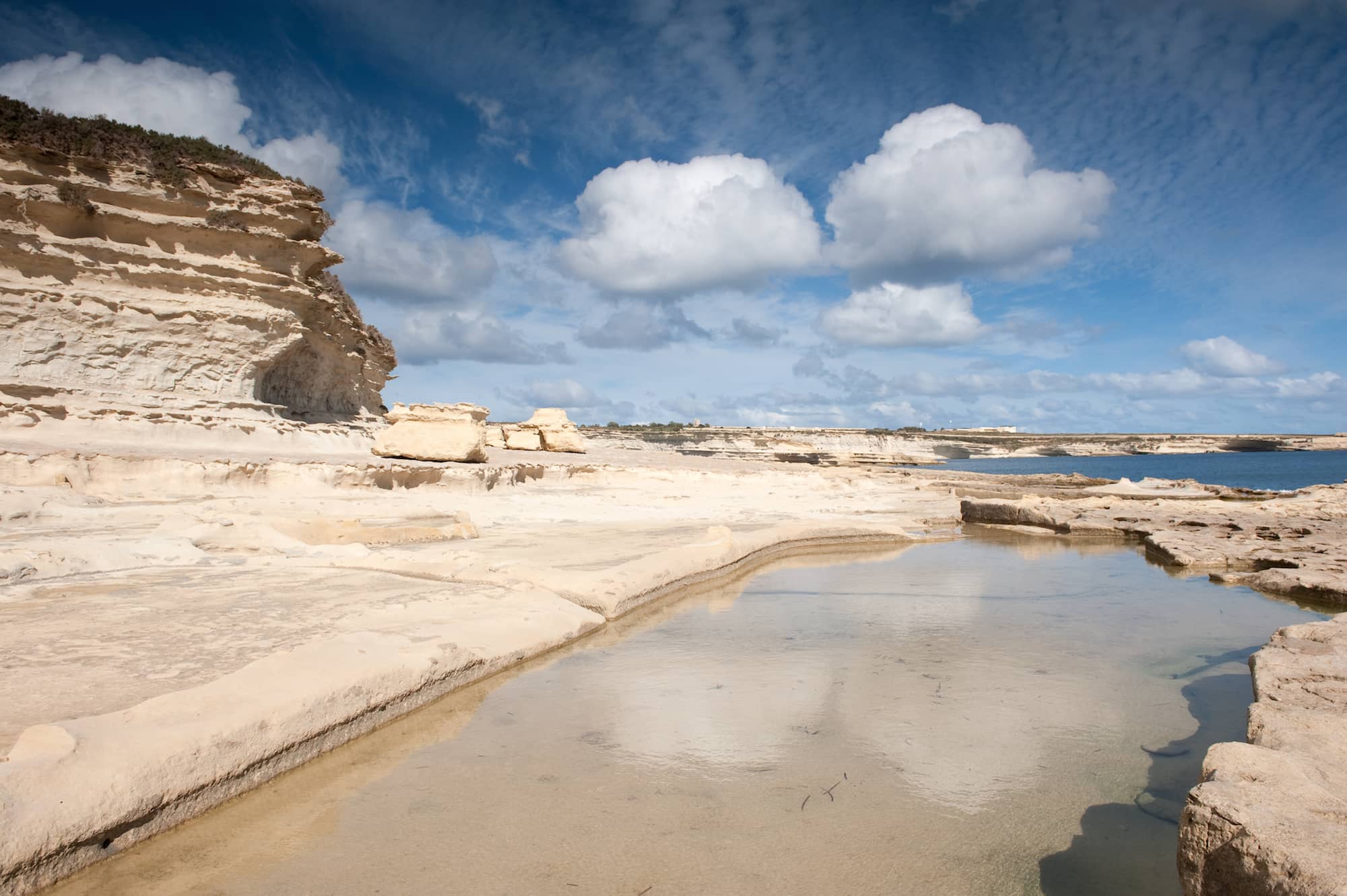 St Peter's Pool is not far from St Thomas Bay and it's nice to include them both on a day trip. You won't find a beach at St Peter's Pool but plenty of rock jumping spots and some pretty rock formations.
Ramla Bay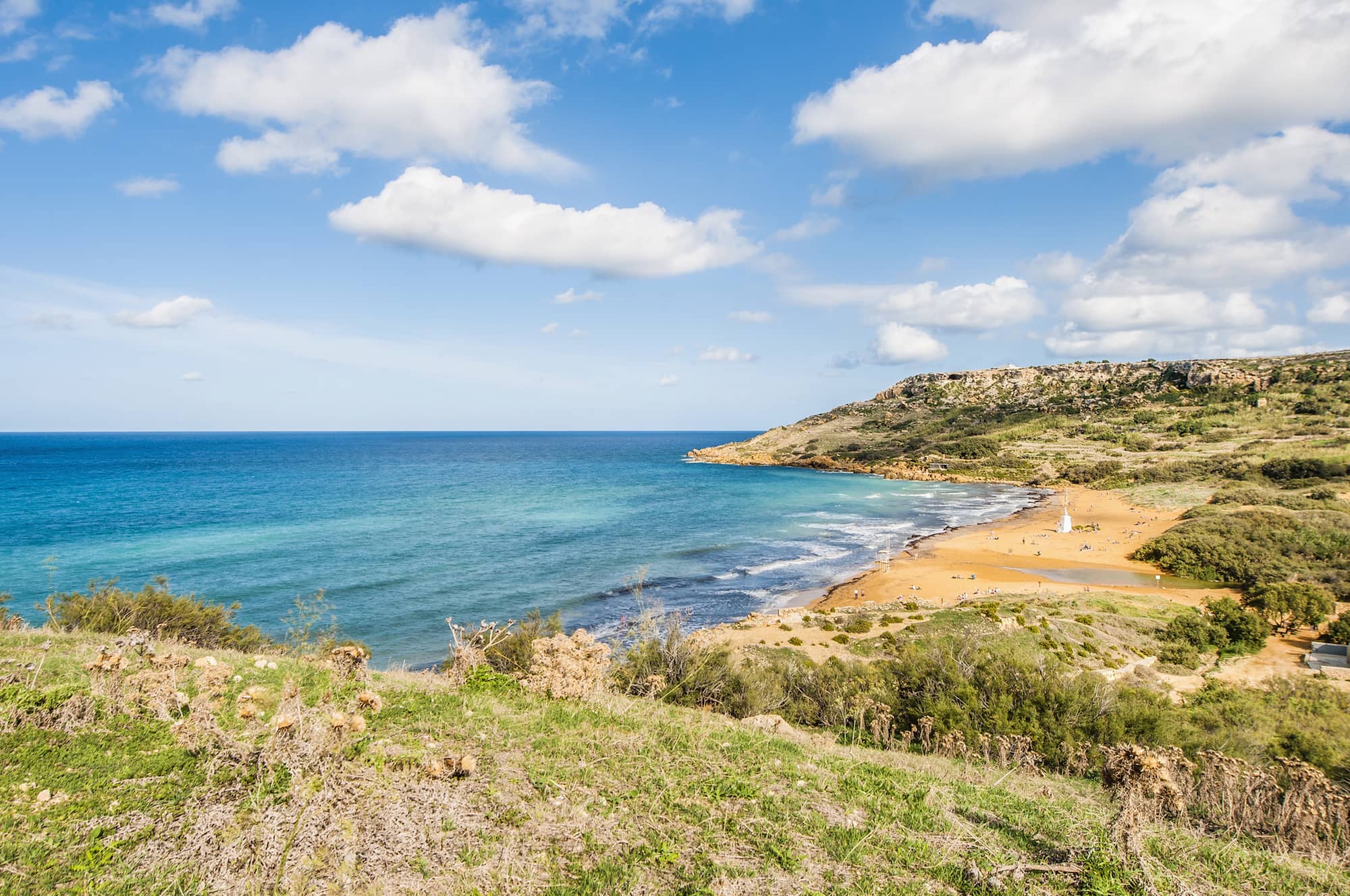 Ramla Bay on Gozo island is a wide sandy beach ideal for sunbathing and swimming.
Near Valletta and Sliema
If you are staying in Valletta or Sliema you also have swimming options much closer. Fond Ghadir in Sliema is a huge swimming area over 200m in length. It's a popular local spot for sunbathing on the rocks and swimming to cool off. There are life guards during the summer months. The water is not shallow so if you're nervous of deeper water it won't be for you. For kids there is a rock pool area suitable for families.
Have you been to Malta, which are your favourite beaches? let us know in the comments below.